This blog's workflow
Mar 8, 2017 · 2 min read

Since I'm using a whole new toolset for this blog and I'm very happy about it up to now, I decided to talk about it a bit. It's nothing big, but I think it's worth reading if you're looking for ideas.
The old setup
My old blog ran on a self-hosted WordPress. While it was simple to add and edit content, I wanted to have better control on both the look and the outputted code of pages.
So I decided to look for an other stack to use. While not exactly sure what structure I wanted to have, I had a good idea of what features I needed. Here were my initial requirements for the stack when looking for a technology stack. I wanted to be able to :
Write posts using a simple editor in the browser

Work on drafts, and publish later

Have total control on the look and outputted HTML of pages
After some time Googling, I finally made my choices.
The new stack !
This architecture fits all my needs, plus has some neat features :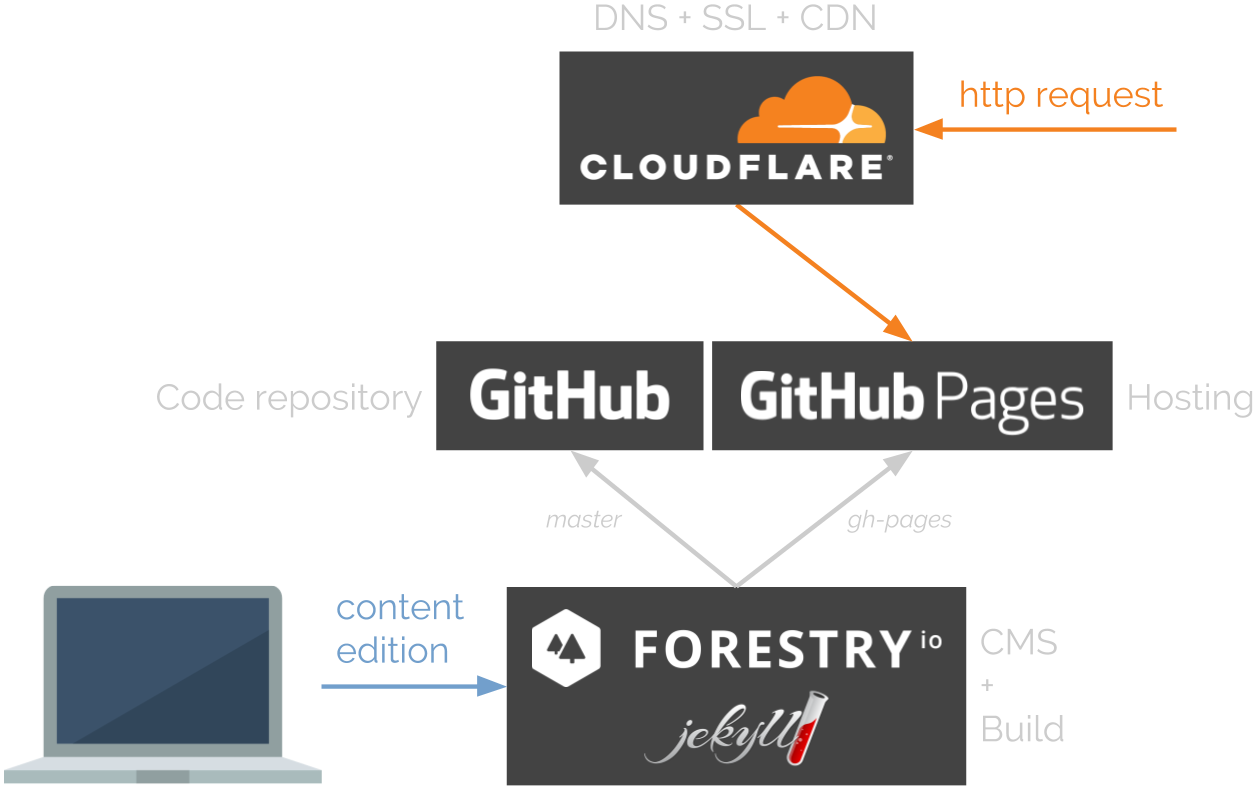 That might seem overly complicated for a blog, but each component really has its purpose. Here is the explanation for each, by order of importance :
Conclusion
I'm very happy with this stack, as :
It is completely free

I don't run anything myself, all content is hosted on GitHub

I have an interface to easily edit my content

There's versioning for both the source code and the current output

I can use my own domain name, have HTTPS enabled, and static content is cached on a CDN which is super fast
On top of that, I also added Disqus comments on the bottom of each post to get feedback on my posts. This is done by only JavaScript, and therefore doesn't interfere with any other component.